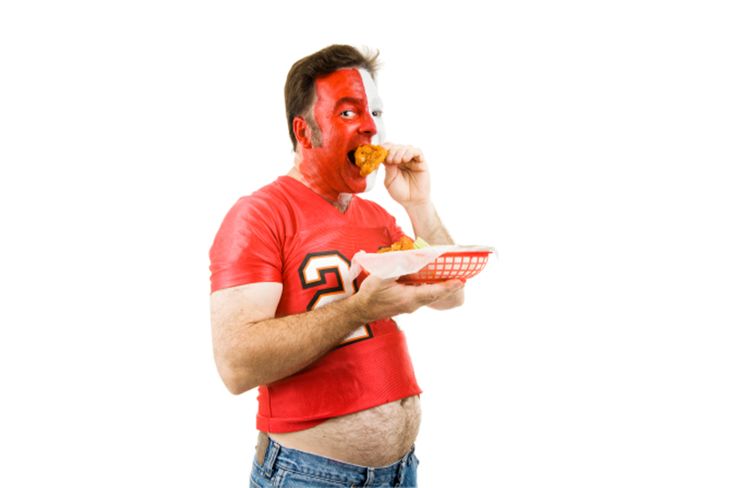 Football season shouldn't be an excuse to eat and drink in excess. Try these healthy substitutions instead and be your own star.
This Sunday is the "Big Game" between the San Francisco 49ers and Baltimore Ravens, and it is estimated that at least half of the entire U.S. population will watch at least part of the game – that's over 155 million people! And what do most people do while watching the Super Bowl – they eat! Instead of posting a list of healthy snack swaps or recipes for low-fat dips, here is some "snack facts" to put it all in perspective. With MyNetDiary, you really do have the freedom to eat what you want; just in moderation and with accountability.
Keep Your Diet Out of the 'Red Zone' During Super Bowl XLVI Super Bowl XLVI is this Sunday, and while it serves as one of the largest televised events of the year (sports-related or otherwise), it's also an unspoken excuse to sit on a couch for four hours while downing high-calorie...
From Labor Day to Tailgating, Keep It Healthy All Season Long As Labor Day approaches this weekend, it's one last chance to light up the barbecue, gather some friends and prepare some fantastic foods. For some of us, Labor Day is also an opportunity to perfect our grilling technique so we can be efficient...
Big Game, Big Appetites, But No Need for Bulging Bellies Welcome to this special pre-game post before Super Bowl Sunday! Super Bowl XLV, between the Green Bay Packers and the Pittsburgh Steelers, is expected to be a dynamic, low-scoring game between the top two defenses in the NFL.
Disclaimer: The information provided here does not constitute medical advice. If you are seeking medical advice, please visit your healthcare provider or medical professional.
This article can be found at https://www.mynetdiary.com/blog.html