Do you often eat nut butters but rarely eat whole nuts? Time to consider eating whole nuts instead - this could be beneficial for both weight loss and overall health.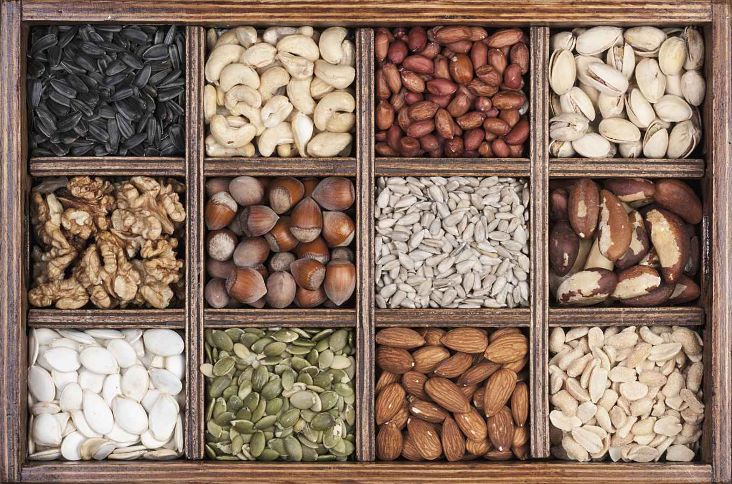 If you haven't already gone nuts or seedy, then it's time. Research supports including nuts and seeds in the diet for numerous health benefits! Worried about the calories? Learn why that may not be so important. Also, discover creative tips for adding nuts and seeds to your diet.
From Italy to Spain to Canada to this summer on the island of Bali in Indonesia, my husband, two daughters and I have chopped and stirred our way through cooking classes, learning not only new culinary techniques and tasting local delicacies, but also cherishing the opportunity for a peek into the history and family traditions of different cultures. Enjoy this tasty healthy recipe for Gado Gado! What a great way to increase your vegetable intake by dipping them in peanut sauce!
Almonds Have Fewer Calories Than Listed on Food Labels! Almond lovers take heart! Apparently, food labels overestimate the true caloric content of almonds, and most likely, other nuts, seeds, and peanuts. Hurray, and thank goodness! Almonds are nutritious, satisfying, and deserve a place at the table...
Good for You Healthy Snacking Ideas Guest post by Julie Maxwell, RD, with credit to the Academy of Nutrition and Dietetics Are you looking for ways to improve your health and prevent overeating? Then consider the current guidance from the Academy of Nutrition and Dietetics which recommends that adults...
For the Love of Peanut Butter! Creamy or crunchy, natural or no-stir, fresh or packaged – I love it all. As long as the manufacturer doesn't cheap out and use partially hydrogenated oils (industrially produced trans fats), I consider peanut butter a healthful food choice for those without peanut allergies...
Weight Loss Diets & Heart Health Chances are good that if you are reading this post, you are already in the process of losing weight if you are overweight. Fantastic! Since obesity (BMI ? 30) is one of the six major risk factors for heart disease, losing weight is very important for reducing your
Sesame Seed Nutrition I have a friend who likes to travel. She is a very thoughtful friend who has my taste buds in mind when she buys treats from the places she visits. Recently, her travels took her to Greece, so I got a box of delicious "sesame treats.
Disclaimer: The information provided here does not constitute medical advice. If you are seeking medical advice, please visit your healthcare provider or medical professional.
This article can be found at https://www.mynetdiary.com/blog.html