Mattias Sandstrom
Lost 33 lb (16%) and maintained after 1354 days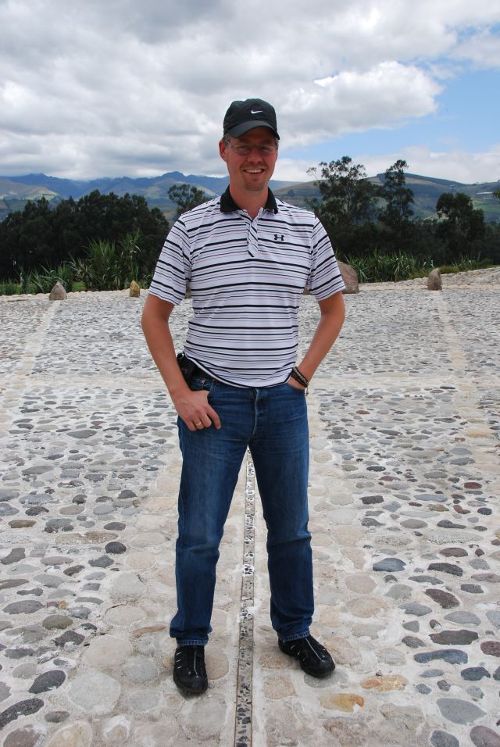 Before MyNetDiary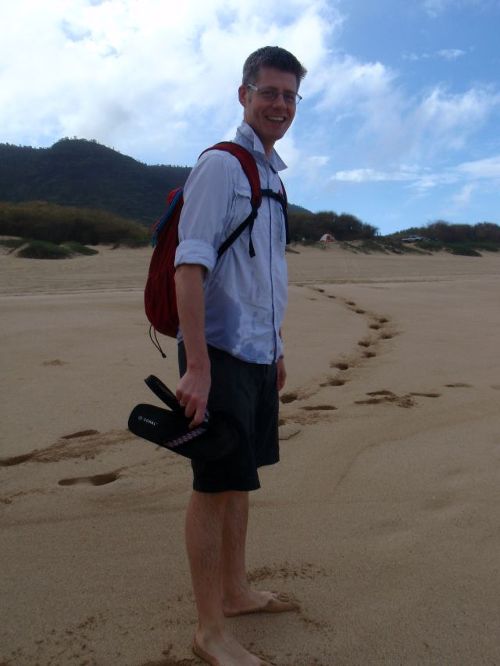 —
MyNetDiary really helped me adjust my style of living
What made you decide to lose weight? What was the moment that made it "real"?
In late 2008, I went on a trip to Ecuador, Galapagos and Peru. Getting home, seeing the pictures I was shocked to see how much extra weight I had put on during the last 20 years! "No, that cannot be me," I thought. I climbed on the scales to see that I was now at 93 kg (at 190 cm long it was not a complete disaster). I then decided to get rid of the extra 15 kg that had crept on during the years as a New Year's resolution for 2009. I started in January 2009 with the goal of 85 kg for the year of 2009, a goal that was later adjusted to 78 kg when I noticed how easy it was to lose weight and the changes in quality of life.
What diets or programs have you tried in the past? What results did you see with those?
None. This was my first attempt at weight loss.
Tell us how you have made progress so far. What specific changes did you make to your daily routine and lifestyle to achieve success? What strategies did you employ to make calorie tracking work for you?
Starting in January 2009, I aimed for 85 kg in July 2009. However, that goal was achieved pretty fast and was adjusted to 80 kg. By the end of 2009, I was at 78 kg. We were two on this project, as my girlfriend was on a "collateral diet" - not actively counting calories but with my reduced intake she got smaller portions and eventually went from 65 kg to 55 kg, so we were two on this journey, which was really good!
As an engineer I love science, math and good tools. We bought a couple of good kitchen scales to measure ingredients, and after a couple of weeks we had a pretty good feeling for the normal food amounts we were eating. While cooking, everything is weighed and put down on a Post It note for later entry into MyNetDiary, so you didn't have to be bothered by that during cooking. Living in Sweden, most of the food brands we have here are not available in the food database, but we are able to use standard foods like fruits and vegetables and added our other standard food items.
The presentation of calories left for the day is a perfect way to make active choices - "a glass of wine or a beer?", "should I take a banana or an apple", "if I do some extra exercise I will be able to enjoy a burger tonight". Perfect way to eat normally, but less!
How has MyNetDiary been instrumental in your achievements so far?
During the initial year it was with me everywhere and used at all meals. Now I track my weight (not daily but weekly) and use it as an "emergency tool" after vacations.
What roadblocks did you face while losing weight?
The first months it was easy to eat too much during lunches, thus ruining the whole day. Better to eat a salad and then take an apple during the afternoon than having a too-large lunch.
When did you start seeing results? What will be your definition of success?
After about a month I started seeing results, and I remember Easter of 2009 where my family started noticing as well. I think that in July I was down to the first goal of 85 kg and then later on during the year down to 78 kg.
What do you do when you start feeling yourself slipping?
Adjusting to normal routines after vacations is now normally the only thing that is required. The year actively losing weight created new routines that have stayed with us since. If a couple of extra kg are staying around my waist too long, I start using MyNetDiary for a couple of weeks to get rid of it.
What have been the biggest improvements in your life since losing weight?
Losing the extra weight made it possible to start running in late 2009, and my girlfriend (previously actively playing soccer) felt that she needed to run with me. Since then we have completed several 5km, 10km and half-marathons per year with personal-bests: 5km/24:01, 10km/49:30 and 21km/1h 58min, with my girlfriend somewhat faster.
My definition of success is that I am still around 78 kg without active calorie counting, which means that MyNetDiary really helped me adjust my style of living so I am able to run 25 km or more per week and feeling much more healthier than before.
How long have you kept off your lost weight?
Since late 2009, I have stayed between 77-82 kg with little or no effort. After vacations, I tend to have put on some extra weight, but getting home and resuming to normal life those extras have become manageable. After our recent trip to the US, we were training for a race and I needed to get 3 kg off pretty fast so I resumed calorie counting using MyNetDiary. It only took about three weeks to get back to 77 kg.
Please share with the MyNetDiary Community your top three tips to help them on their journeys!
Get support from someone you really care about!
It is better to overestimate calories that underestimating them! Feeling hungry for an afternoon won't kill you.
For example, I configured a "standard lunch" based on the Swedish FDA statistics for a standard lunch and a standard diner as 950 calories. If I had a lunch where I wasn't able to calculate the calories, I used this as a "punishment lunch," both reducing the rest of the intake during the day and as a reminder that it is better to know what you eat.
Same with pizza - define a standard "worst-case" pizza and use that always - don't try to guess the calories based on thin crust, less cheese etc! Pizza is bad food and should be considered so also from a calorie perspective! Also set your activity level to "sedentary" – don't fool yourself!
Practice on making good decisions for what you put in your month. Use the "Calories left" value to make smart decisions on what you put in your mouth. How to know what is best? Try to find a magazine that focuses on how normal people (i.e. non-athletes) exercise and not magazines how you should train to become the next Arnold. Magazines for normal people have (at least here in Sweden) articles on healthy food and exercises that normal people can do! Choose "Running" or "Runner's World" over "Muscle & Fitness" or "MuscleMag International". The Swedish editions of both magazines have great articles on food and also ways to get you started exercising in small steps, like "be able to run 5km in 8 weeks".
Live Success Story of Mattisen: 26 lb lost
This page shows dieting success of MyNetDiary
Community
members in the real time. Live charts, photos and plans reveal our members' success on their way to a better health.
No "makeup" – real people, real success.
Interested in stats? See MyNetDiary efficacy report.
Photos
Before:
After:
Weight chart
Weight Plan
Start weight: 185.2lbs on 02.09.19
Current weight: 177.9lbs
Weight loss wanted: about 6lb
Timeframe:

Lost so far: about 7.3lb
Personal details
Gender: male
Age: 47
Height: 6ft 3in
Activity level: Sedentary
About me
| | |
| --- | --- |
| Current goal: | stay around 78 kg (172 lbs) without calorie counting |
| Favorite diets: | Enjoy what you eat but eat less of it! |
| Favorite activities: | running |
| Geographic area: | Sweden |