Vicki Helms
Lost 66 lb (32%) and maintained after 404 days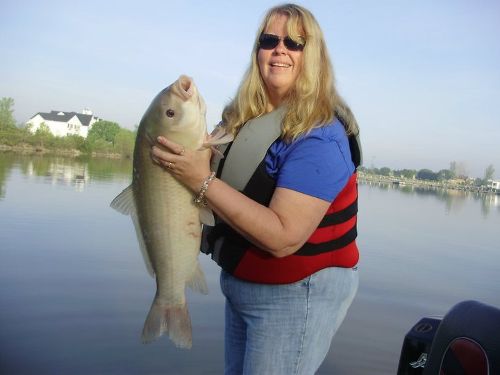 Before MyNetDiary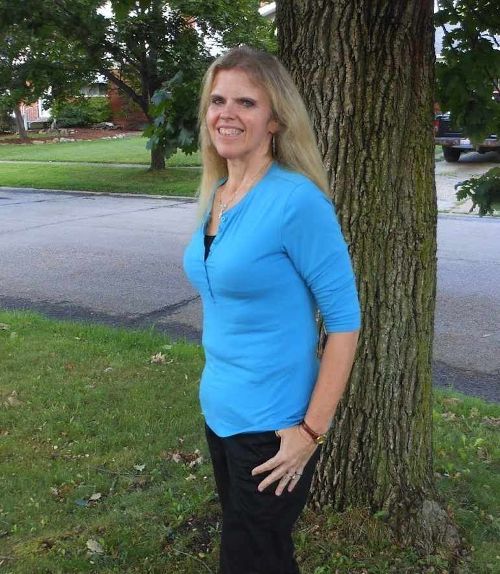 —
Having MyNetDiary on my phone has been a great asset. I never have an excuse not to log something or forget to put something down.
What made you decide to lose weight? What was the moment that made it "real"?
I had turned 50 and the littlest things were difficult. Walking stairs, running/playing with the grandkids and the realization, I'm 50, and it's only going to move even quicker and I wanted to enter my older years in shape enough to meet the challenges of being older. I also want to be able to do things I have not been able to do, horseback riding, zip line, etc.
What diets or programs have you tried in the past? What results did you see with those?
Oh man, what haven't I tried is the real question. Over the past 40 years, I have tried everything from the "cabbage soup diet," to Aids (remember the candies you eat with hot water?), Atkins, Formu 3, to name a few. Sure, I would see weight loss, but those kind of diets just were not sustainable for me. When I would fall off the wagon, so to speak, I would gain it all back and then some.
Tell us how you have made progress so far. What specific changes did you make to your daily routine and lifestyle to achieve success? What strategies did you employ to make calorie tracking work for you?
Since May 2011, I have lost 100 pounds. The major changes made this time were tracking everything that I eat. I also had to include exercise. Those two components together, I believe, have made all of the difference in the world. Having MyNetDiary on my phone has been a great asset. I never have an excuse not to log something or forget to put something down. If you ever go back into my logs, you will see I'm not always the best eater, but I do attempt at staying within my calorie range. I do have setbacks and have seen a couple of 2500 – 4000 calorie days! One other important thing that helped me is finding someone to be accountable to. Knowing people are watching you really seems to put a little added fire in the flame!
How has MyNetDiary been instrumental in your achievements so far?
MyNetDiary has made it so easy to keep track of everything. Even now, being right at my goal, I track. I cannot picture a future where I will not be watching what I eat. And MyNetDiary has so many foods in the library already, so it wasn't too difficult to track. And it's easy to add foods.
What roadblocks did you face while losing weight?
Wow, the first major roadblock was just setting my mind to do it this time. Determining that this is NOT a diet, but a lifestyle change, was difficult. And realizing that when I reach my goal, it's not a free pass to eat whatever and whenever. Sometimes family have been a roadblock. Oh, just one won't hurt you! Or, you should be able to splurge once in awhile. (and I do). But splurging everyday would not cut it. Pushing myself to exercise is a big one. Now it's just second nature, like breathing. I cannot believe I waited so long to start.
When did you start seeing results? What will be your definition of success?
The scale told me pretty quickly that I was dropping pounds, but it took a few weeks to begin noticing major differences in clothes and how I felt overall. My definition of success will be when I can maintain. I'm not done. This is a work in progress. I have been a yo-yo for so long (up down, up down) that if I am still at this weight (which I plan to be!!) in May 2013, that will definitely be a boost for me! That has never happened in my entire life. I have always been an obese individual, even as a child. So here I go! I plan to hang on to this victory for the rest of my life.
What do you do when you start feeling yourself slipping?
Oh, I have slipped on occasion, that's for sure. One main thing I do is not let it take over my thinking. In the past I would start binging and say, "Oh well, I've already ate this, it won't hurt anymore to eat more," and I would. One day would turn into another, and then another, and then another. You get the idea. I would keep changing my acceptable weight marker. If I said I was not going to go over 185 and before I knew it I was 190; then 195 would be my next acceptable goal. Now on days I HOG out, the next morning, I am working harder than ever at the gym! Walking extra during the day! And I tell myself that I will NOT be defeated and I will NOT quit!
What have been the biggest improvements in your life since losing weight?
Health is the big improvement. I have so much more energy. Stairs are not a big issue like they were before. I don't get rid of the arthritis in my knees, but having the weight off has been such a bonus. The way people look at me now. There really is a difference being obese vs. thin. People treat me so different and when I am in a restaurant and I'm being very picky with how they make my meal, I'm still amazed that they call me thin or skinny. And of course, I have gone from a size 20 to size 6. I have never been this small in my entire elementary, teenage or adult life. I actually have a couple of size 4's in my closet that fit! I probably haven't been a size 4 since I was 4!
How long have you kept off your lost weight?
I'm still new at having the weight off, but going on 3 months now. In May 2013, I will say one year, in 2014, two years, etc. Just watch me!
Please share with the MyNetDiary Community your top three tips to help them on their journeys!
First, determine in your mind nothing is going to stop you!
Second, log everything. I came across a cute little saying and I printed it and keep it on my wall at work, at home and in my wallet:

If you bite it, write it;
If you snack it, track it;
If you nibble it, scribble it;
if you hog it, log it!
Grab MyNetDiary or your pencil before your utensil!!!
(MyNetDiary added by me!)

And lastly, add some kind of exercise. Do what you can do. Start small, which I did and worked my way up. I believe that really is so important to keeping your body healthy and running smooth. All of the benefits to your heart, lungs, and muscles are so important, especially as our body is aging.
I really wish I would have found MyNetDiary early on!
I really believe that if I can do it – anyone can!
Live Success Story of Kiramori: 60 lb lost
This page shows dieting success of MyNetDiary
Community
members in the real time. Live charts, photos and plans reveal our members' success on their way to a better health.
No "makeup" – real people, real success.
Interested in stats? See MyNetDiary efficacy report.
Photos
Before:
After:
Weight chart
Weight Plan
Start weight: 208lbs on 08/17/11
Current weight: 148lbs
Weight loss wanted: about 8lb
Timeframe:

Lost so far: about 60lb
Personal details
Gender: female
Age: 59
Height: 5ft 7in
Activity level: Sedentary
About me
| | |
| --- | --- |
| Current goal: | Is to live life to the fullest. Try new things. And continue to reach my weightloss goal of 140 lbs. |
| Favorite diets: | Watch caloric intake and eat wholesome foods, not always happens! |
| Favorite activities: | Boating/Fishing/Camping |
| Need help with: | My weakness is vanilla ice cream cones. I do eat them regularly but include in my overall calorie intake. |
| Geographic area: | Ohio |
| More info: | I started my diet at 242 lbs. Before I started using mynetdiary for my logging in. I have reached the one-year mark on 5/21/12 and I have lost 101 pounds. Hoping to reach my target goal by summer. 1.8 more pounds to go! |