Rick White
Lost 91 lb (30%) and maintained after 881 days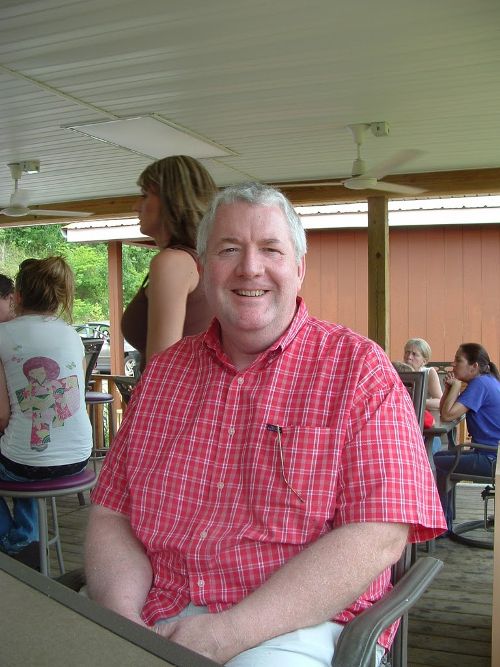 Before MyNetDiary
—
I went body surfing for 4 hours straight with my 28 year old son and felt great!
What made you decide to lose weight? What was the moment that made it "real"?
The "moment" was my pending 60th birthday.
Having been obese for the past 20 years and over-weight for 30, I wanted to enter the later years with a more healthy lifestyle.
The realization that health care costs can be confronted by an appropriate weight and lifestyle was a major consideration.
What diets or programs have you tried in the past? What results did you see with those?
All of them?
Atkins multiple times; Weight Watchers; Miami. Calorie counting.
Some loss – followed by a rapid return of the lost weight.
Tell us how you have made progress so far. What specific changes did you make to your daily routine and lifestyle to achieve success? What strategies did you employ to make calorie tracking work for you?
90 lbs.+ loss with intent to lose another 15 as I learn to maintain.
Changes – EXERCISE 2 hours a day six days a week, 1 hour on the 7th.
Changes – writing down EVERYTHING that goes in my mouth; using my smart phone to record the calories mostly. Recording all exercise also.
When eating out, check calorie counts before ordering to plan the meal accordingly.
Remembering what worked as I go; example – some portions can be larger than others (sweet potatoes vs mashed potatoes).
Sugar free Jell-O pudding with skim milk for a sweet finish to a meal.
How has MyNetDiary been instrumental in your achievements so far?
Convenient tool for answering questions of calorie counts, recording data.
Tracking progress and setbacks visually.
What roadblocks did you face while losing weight?
Biggest roadblocks: family and friends. Once I got past a certain point, my success has become a source of unspoken frustration. "Eating out with you used to be fun…" as they order and eat three plates of fried food.
Fighting some deep-seeded behaviors. A one pound bag of potato chips used to be a single serving. Cookies – why not 5 or 6?
I have realized that your cravings never really go away, even with success. You have to constantly be aware of both the food and the exercise.
When did you start seeing results? What will be your definition of success?
Within a month, when clothes began to fit better.
What do you do when you start feeling yourself slipping?
Make sure I am recording EVERYTHING.
Looking closely at what I have recorded to find where I have gotten sloppy.
Look at the graph depicting weight loss.
What have been the biggest improvements in your life since losing weight?
Energy and a much higher level of fitness. I went body surfing for 4 hours straight with my 28 year old son and felt great!
Personal appearance, especially for my age.
How long have you kept off your lost weight?
It's been 2 and a half years.
Please share with the MyNetDiary Community your top three tips to help them on their journeys!
Plan your meals and make good choices when eating out.
Write it down; use a smartphone if possible so the process is immediate.
Exercise.