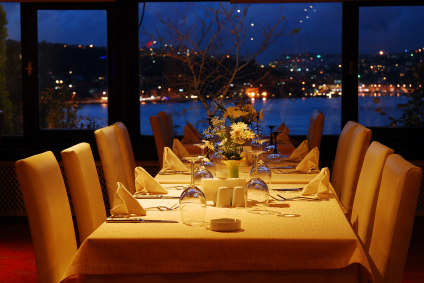 18 December 2012 Easy Peasy Ways to Curb Calories during the Holidays
I am knee deep in the holiday season and as I bake presents and attend holiday parties, I am thinking of all the calories I am confronted with on a daily basis right now. I want to enjoy the moment yet not overdo it. After all, I don't want to be burdened with having to lose weight after the holidays are over. So if you struggle to lose weight or want to maintain that hard-earned weight loss, then consider having a plan so that you only spend your calories on foods or beverages that are truly worth it.
Baking
Just say "no" to batter taste tests. You are not going to glean anything useful by tasting the batter or licking it off the spatula. Not only is batter very calories dense (so those bites add up to a lot of calories), it could also make you sick if it contains raw eggs. This is due to salmonella enteritidis - a nasty type of bacteria that will keep you running to the bathroom.
Only bake enough for what you are going to give or mail away. Don't go double or triple in batch size. If you are making multiple batches for gifts, freeze your batter or cookies until you can send them to remove easy-reach temptation.
Parties
Eat a meal first. This is the easiest way to reduce the risk of overeating calories at parties – do not go hungry. Ideally, consume a high protein meal with veggies (e.g. salmon with sauteed spinach, chicken breast with a salad, pork tenderloin with broccoli, etc.). Consider saving your typical meal carbs for the party. However, you must be the judge of what works for you. If you take insulin or a sulfonylurea for diabetes, then be very careful about how you adjust your meals so that you don't accidentally get hypoglycemia (low blood sugar). The combination of lower carbs and alcohol is a high risk for hypoglycemia.
Be very picky. Only put what you think looks truly divine on your plate. And exercise portion control. If it looks better than it tastes, then dump it.
Carbs. Are you going savory or sweet at the party? Choose one focus and skip the other to help control calories. If savory, then avoid greasy crackers, chips, and deep-fat fried foods. If you need a fine cheese platform, then try water crackers or Melba toast if available – they will highlight the flavor of the cheese and will be a lot lower in calories. Or, try sliced fruit with cheese – they complement each other beautifully. And speaking of cheese – know what an ounce looks like and try to limit to 1-2 oz. Cheese is very high in calories but also very satisfying (contains both protein and fat).
Dip. Ideally, avoid this flavored fat vehicle. But if you do consume it, try raw veggies as your dip support (vs. the chips) and limit quantity to only 1 or 2 samples.
Alcohol. At a minimum, an alcoholic drink will cost you 70 calories: 7 grams/g alcohol with a standard "drink" providing 10 grams alcohol. Mixed drinks with flavored liquors, juice, and/or soda pop will be high in calories. All else being equal, a higher percentage of alcohol means more calories. One 5 fl oz glass of wine or one 12 fl oz glass or can of light beer will be the lowest in calories (70-100 calories). Generally, avoid eating and drinking your calories at parties. If you choose to drink, then eat a balanced meal beforehand and match your drink with water intake to stay hydrated.
Dining Out
If you have a packed party schedule and are dining out more frequently, then choose what is most special to you and spend your calories there. If you are going out to your favorite restaurant then bank calories for that special meal. If dining out is more functional (e.g. lack of time while shopping), then avoid seeing it as "special" and focus more on "nourishment." Check out tips for healthier dining out from the Academy of Nutrition & Dietetics.
To save both money and calories, try bringing your meal with you instead of dining out if it is just a functional meal. For instance, I take 1/4 cup nuts, 1 container of Greek yogurt, 1 medium pear, 1 oz cheese, and 6 Triscuit crackers with me instead of buying lunch out.
Whatever approach you take, remember to keep tracking during the holidays. Tracking will help you stay accountable and therefore, minimize holiday calories damage. Consider maintaining your body weight versus trying to lose weight over the holidays. Enjoy your holiday season!
Have questions or comments about this post? Please feel free to comment on MyNetDiary's Forum or Facebook page - I would love to hear from you. And consider visiting our new Pinterest page!
More Resources
Have questions or comments about this post? Please feel free to comment on MyNetDiary's Community Forum or Facebook page – We would love to hear from you. And consider visiting our new Pinterest page!

Disclaimer: The information provided here does not constitute medical advice. If you are seeking medical advice, please visit your healthcare provider or medical professional.




This article can be found at https://www.mynetdiary.com/easy-peasy-ways-to-curb-calories-during-the.html