Treat your health goals like a business plan. Learn the 5 essential steps for setting SMART health goals.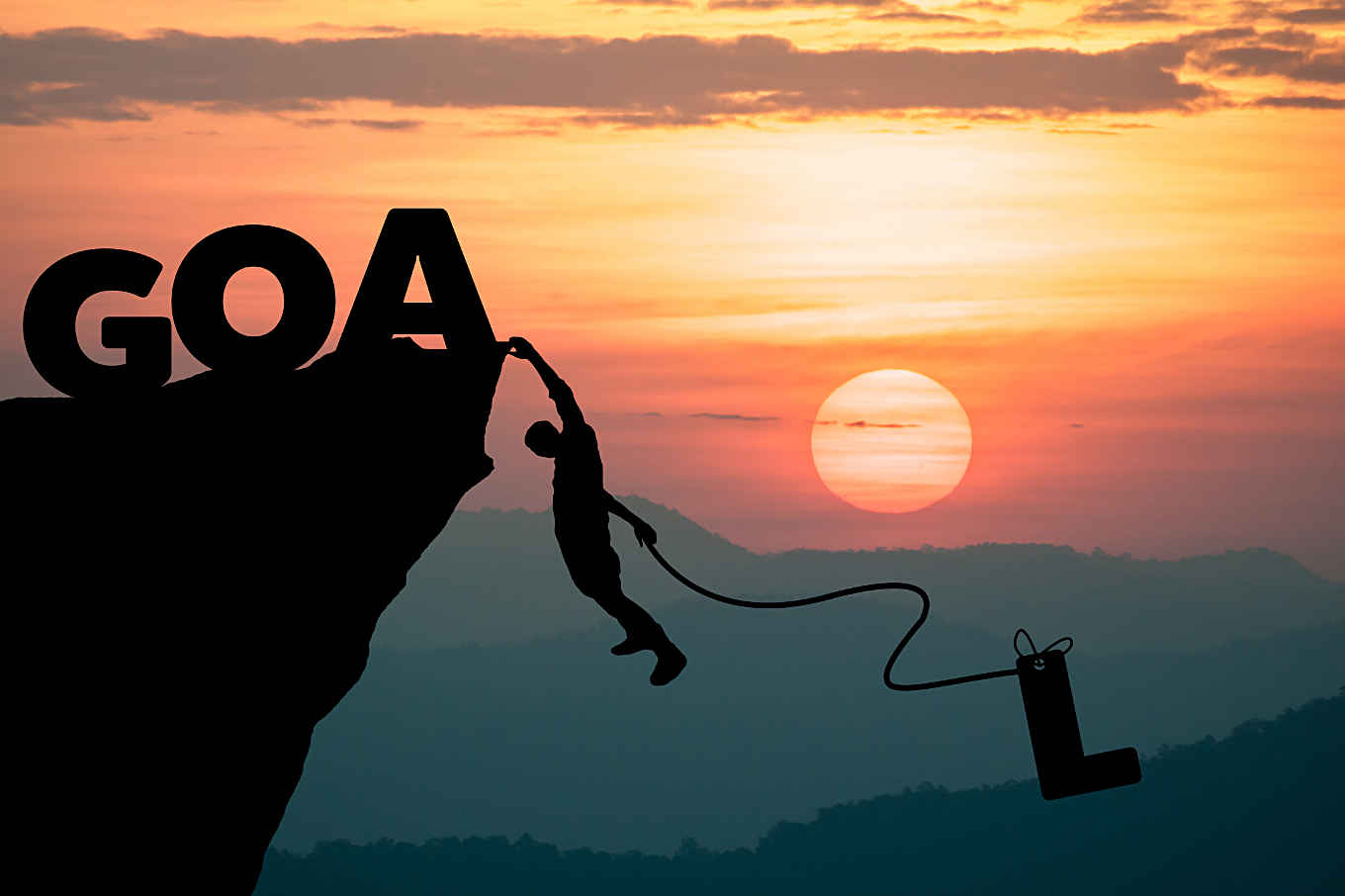 It Is Up to You!
Your self-care is essentially up to you. Yes, your doctor can advise you to lose weight and your dietitian can guide you on a healthy eating plan to lose weight or to improve your cholesterol or blood sugar. You, however, determine whether it happens and how much effort you will put into it. Think of yourself as the captain of your healthcare team. Doctors, dietitians, physical therapists, nurses, etc. are your consultants or advisors. They can guide and support you, but cannot do it for you! Besides, you know yourself best, right?
Make SMART Health Goals
The SMART goal strategy has been used for years in the business world to increase the likelihood of success. This framework can also be applied when setting health goals. It helps us get focused and move from a vague idea, like "I want to lose weight", to an action plan, like "I will walk for 20 minutes during lunch break on Monday, Wednesday and Friday."
Setting a SMART Goal
Find a quiet place and brainstorm. Identify a small health goal to improve your health. Use the SMART template below to help define a plan, and fine-tune it, if needed:
S = Specific. Be specific when defining your goal. br>SMART example: I will walk the dog for at least 15 minutes after dinner on Tuesdays and Thursdays.
SMART example: I will walk the dog for at least 15 minutes after dinner on Tuesdays and Thursdays.
Not SMART: I will walk more.
M = Measurable. Define how you will measure progress.
SMART example: I will wear my Fitbit tracker that is linked with MyNetDiary while walking so I can track my progress.
Not SMART: I will remember how long I walk.
A = Achievable. Is this goal attainable at this time?
SMART example: Oh yeah, I have my committee meeting on Tuesday evenings! Better switch my walks to Mondays and Wednesdays.
Not SMART: Darn, it is Tuesday night, and I completely forgot about my committee meeting. Oh well, I cannot let the other members down. I will walk next week.
R = Realistic. Do you have barriers in your life that you need to address before proceeding with your plan?
SMART example: I really need a new pair of supportive shoes and will buy a pair over the weekend, before next Monday.
Not SMART: Darn, it is Monday and I realize I don't have good supportive shoes. I will have to delay my start date.
T = Time-bound. How often will you work on this goal, and when will you evaluate your progress?
SMART example: I will set a reminder on my phone for the last Wednesday of the month to assess my progress with this goal. I can adjust my plan at that time to increase the challenge or set a new goal.
Not SMART: I will just see how the walking plan goes.
Other Tips for Setting and Achieving Health Goals
To increase accountability, share your goal with at least one other person, like your spouse, friend, healthcare provider or a group of like-minded MyNetDiary members on forum. It always helps to share your successes and challenges.
Make small, gradual changes in habits over time rather than trying to change everything overnight. Small steps can lead to big results!
Personalize your plan so you feel comfortable with it. For example, if you really enjoy playing in water, then a water aerobics class might be a good fit for you. If you really do not like bicycling, then do not make a plan to ride three days a week. You will eventually find excuses not to do it, right?
Be flexible with your health goals and be willing to change course. Life is full of curveballs, and you may need to modify your goal, change to a new one, or put it on hold. Do not give up, though! Keep moving forward with a healthy lifestyle. It is worth it for an enhanced quality of life!
Originally published on 27 June 2018
Updated: September 11, 2019
Weight Loss->Goals & Monitoring
Sep 11, 2019