Do you work from home? While working from home has unique benefits, the proximity of snacks and lack of structure can make weight management more difficult. Here are 5 weight management strategies to set you up for success!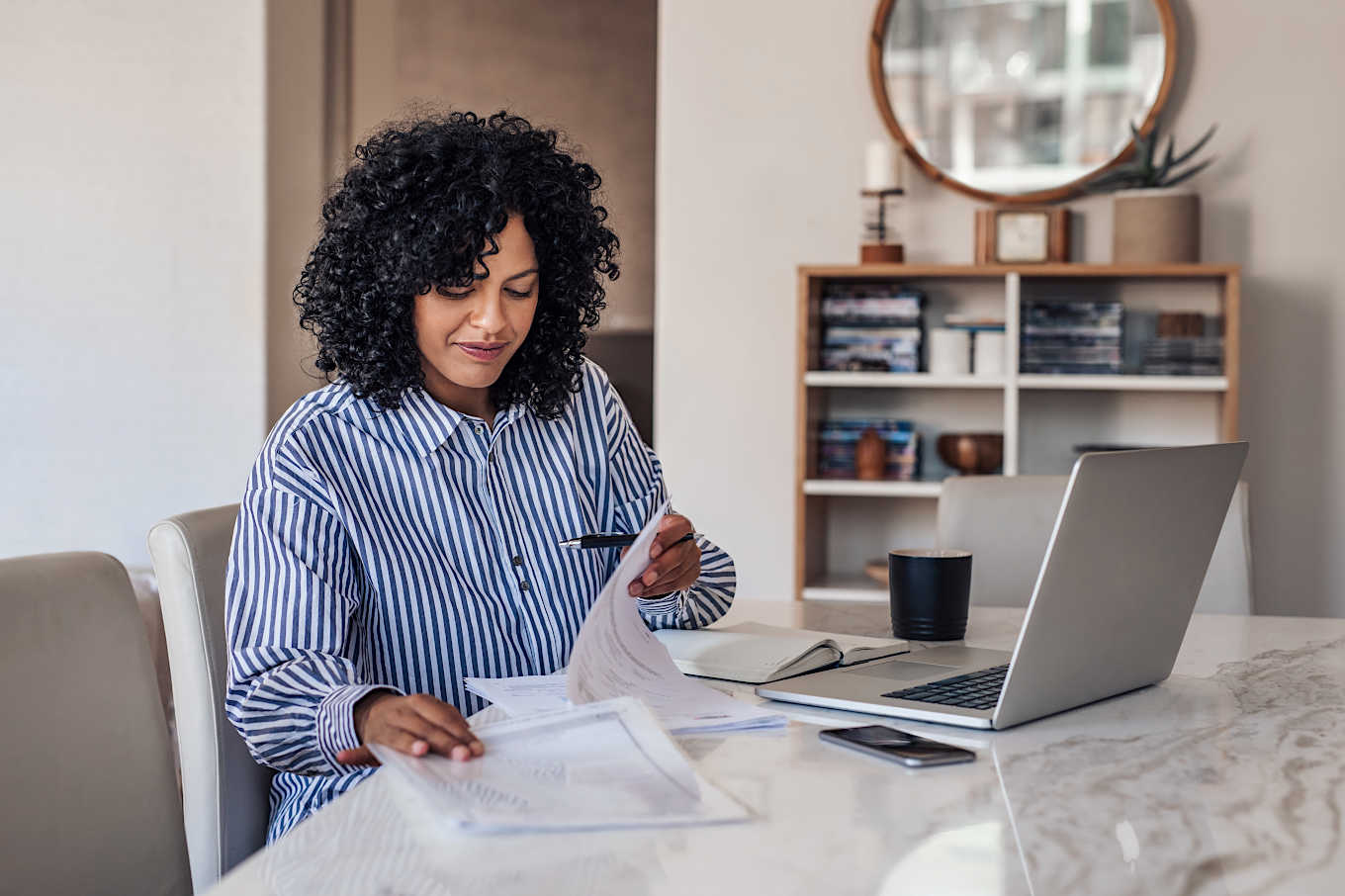 Here are 5 weight management strategies while working from home to keep you fit and healthy!
1. Pack a lunch
Pack a lunch to go from your kitchen to your kitchen table? Hear me out on this one- Working from home can have some advantages such as comfy clothes and plenty of cuddles with the dog. And yet the flexibility or lack of schedule may equate to skipping meals, mindless snacking and choosing convenience foods over something nutrient dense and filling.
Set yourself up for success by packing your lunch the night before. Just as you might implement this strategy for a long day at the office, packing your lunch allows you to make reasonable decisions ahead of time. When we let ourselves get overly hungry or "hangry" we gravitate towards high fat, high carb snacks because they are convenient and taste good. Crackers and cheese with a side of cereal. Sound familiar? Preparing your lunch the night before also allows you the chance to portion out your meal. This will help you get closer to your calorie and macro goals for the day. Need some lunch inspiration? Check out this post for quick and easy lunch ideas!
2. Build a schedule and take planned breaks to refresh instead of snacking
Another weight management and overall life strategy to help maximize productivity is to stick with a schedule. Start off your day with some type of ritual. It is too easy to check the news while lying in bed or go straight to your computer when you first wake up. Instead, get out of bed and take some time for yourself. Doing some light stretching or deep breathing will help energize you naturally instead of relying on caffeine, sugar and headlines to get yourself going.
Part of building a work-from-home-schedule means blocking your online calendar for meals and breaks so that you aren't stuck in front of the computer all day. This is especially important if you are working with people across different time zones. Meeting requests may come from 11am-2pm leaving you no time to eat lunch or take a break, not to mention the early morning meetings! Making sure to take time to maintain your health will help your ability to focus and reduce stress. Ultimately when we take care of ourselves we have more to give to others and we are less likely to turn to food to manage stress or provide quick energy.
3. Stock your pantry and refrigerator with healthy items and healthy snacks
Set yourself up for success by stocking your kitchen with healthy and convenient items to prepare a snack quickly. Here are some easy snack ideas:
Hummus and raw veggies (Remember 2 tbsp hummus = a serving)


Apple slices with almond butter (Remember 2 tbsp almond butter = a serving)


Cottage cheese with grape halves (1/2 cup of cottage cheese = serving)


Hard boiled egg + whole wheat crackers (read food label to determine portion size)


Air popped popcorn + almonds (22 almonds = 1 oz)
On the other hand if your pantry contains a lot of high calorie items, it can be very difficult to sort past them and choose a lower calorie alternative. If you are serious about losing weight and being healthy, remove these calorie dense temptations from your kitchen.
4. Eat away from your screens: A weight management strategy you are aware of and aren't implementing
It can be far too easy to heat up your lunch and consume it while reading "one more email." Did you know that when you are engaged in screen time activities you tend to eat more? Research shows that paying attention to what you are eating at a meal, a.k.a. mindful eating, is linked to eating less. To learn more about what happens with distracted or mindless eating check out this article from the Harvard Health blog.
5. Shut down ritual
Working from home blurs the line between "work" and the rest of your life. And when you are working all the time you lose sight of your health goals such as weight management. To help create some boundaries, establish a shutdown ritual AND an end to your day. This might include cleaning up your work space, making a list of to-dos for the next day and then doing some end of the day stretches. Sitting for long periods of time can put a strain on your body. Check out these 3 simple stretches to combat all day sitting.
We hope these working from home tips have provided some inspiration to set you up for success! Implementing these small shifts can lead to improved productivity and a better chance of successful weight management while continuing to work remotely.
Still new to MyNetDiary? Learn more today by downloading the app for FREE.
Updated: March 26, 2020
Weight Loss->Diets
Mar 27, 2020