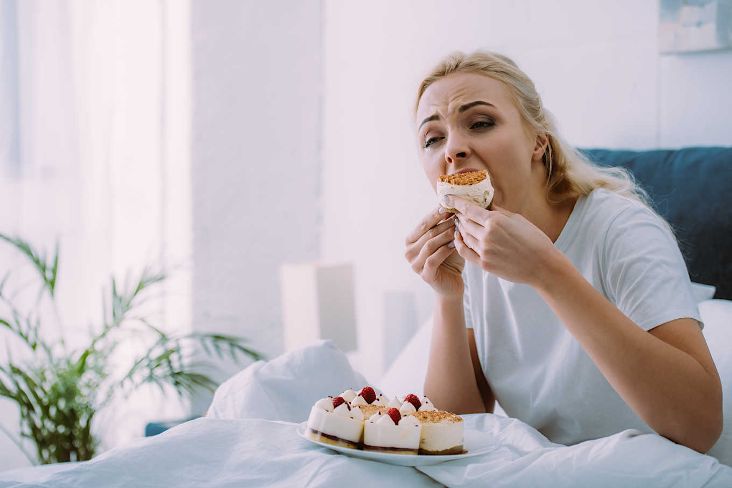 Emotional eating or eating for reasons other than physical hunger is a challenge for many people trying to lose weight. Learn three ways you can stop emotional eating today!
Until recently, binge eating was seen as a failure of self-control, or a character flaw. Now medical experts suggest it has organic causes, and can be treated.
Keeping Track of More than Calories Calorie tracking apps like MyNetDiary are designed to make counting calories and recording exercise an easy process, thus encouraging users to log accurately and daily for the best results. In fact, MyNetDiary does a lot more than lets users keep track of calorie...
Do No Harm! MyNetDiary Supports Healthful Eating Behaviors After reading Tumblr's updated Community Guidelines , I was intrigued (and relieved) that they highlighted that Tumblr is not for the "promotion and glorification of self-harm." This opens a timely door to discussion about eating disorders,...
Disclaimer: The information provided here does not constitute medical advice. If you are seeking medical advice, please visit your healthcare provider or medical professional.
This article can be found at https://www.mynetdiary.com/blog.html