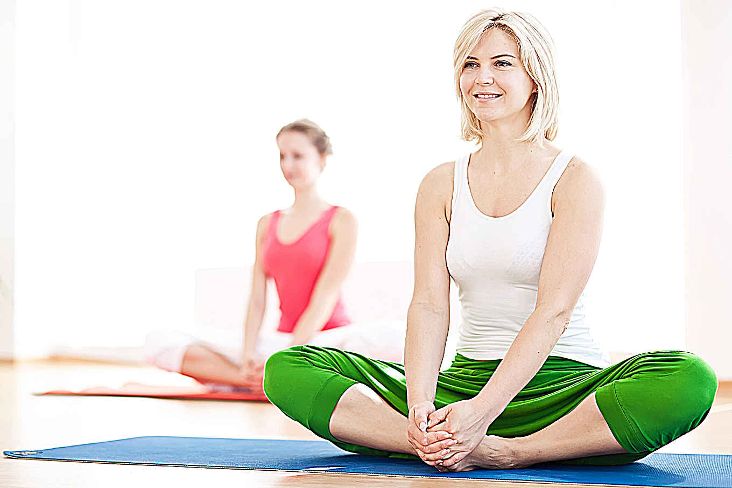 If you have diabetes or pre-diabetes, it is best to keep cardio and strength training at the core of your exercise routine. Now let's venture beyond cardio-centric guidelines for diabetes and explore the benefits of adding yoga to your exercise plan for improved flexibility, balance and stress reduction.
Ready to put your resolutions to the test? Here is a rundown of some of the more creative fitness trends you will probably come across in 2013. Many of these are now available at the local gym or making their way around the country. How many of them have you tried?
September is National Yoga Month - Here's How You Can Celebrate According to the Yoga Health Foundation , September is National Yoga Month ( a national observance designated by the Department of Health & Human Services ), designed to educate about the health benefits of yoga and to inspire...
Strong to the Core: It's about more than Sit-Ups It seems that a perennial topic of discussion when it comes to working out is why do ab exercises and how much should we be doing. Not everyone is out to build a chiseled six-pack, but core exercises are extremely important because they can do a lot to...
The Pilates Primer Guest post for MyNetDiary by Brooke Siler , owner of re: AB Pilates Studio in New York City, author, famed "Trainer to the Stars" and longtime MyNetDiary member. How can I convince you to try authentic Pilates? For those who've never tried the Pilates method it certainly can be an...
Disclaimer: The information provided here does not constitute medical advice. If you are seeking medical advice, please visit your healthcare provider or medical professional.
This article can be found at https://www.mynetdiary.com/blog.html