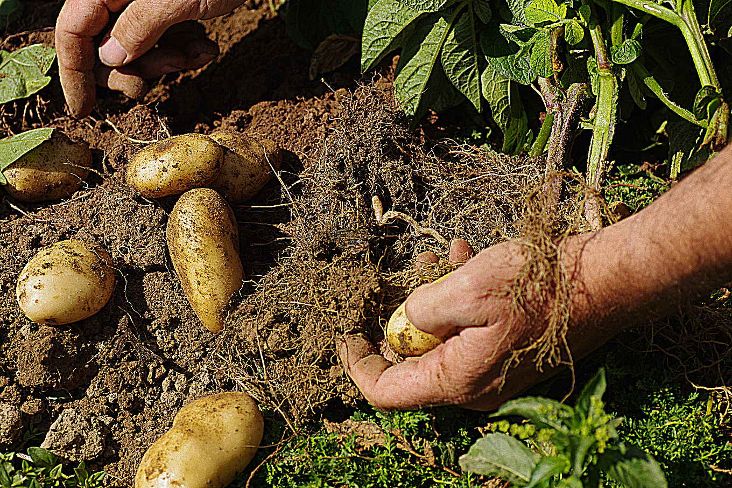 We tend to think of potatoes as cold weather comfort food, mashed or baked or fried. But there are wonderful ways to use them in summer. Added bonus: local potatoes at the farmer's market or from your own backyard garden are especially tasty.
Potatoes have a bad rap: supposedly high calorie, causing weight gain or blood sugar spikes. Are they really that terrible? How can you enjoy potatoes but avoid excess calories?
National French Fry Day on July 13 Did you know this "Fryday" July 13 is also National French Fry Day? Why we need a day to celebrate a food that Americans eat, on average, four times a week, equal to nearly 30 pounds a year, is not clear. Perhaps it's just another misnomer that this particular food...
Six Scientifically Validated Nutritional Tips for Heart Health: with Dr. Eric Ding Guest post for MyNetDiary by Dr. Eric Ding February is National Heart Month I believe in the importance of evidence-based translational medicine. There is so much fluff and false claims in the nutrition world that I want...
Can Specific Foods & Drinks Make Us Gain Weight? In June of 2011, The New England Journal of Medicine published a very interesting article on dietary and lifestyle factors associated with long term weight gain in men and women living in the United States.
White Fruits & Veggies – Don't Knock 'Em! If I had a nickel for every time a patient told me that they were told not to eat "white vegetables" I'd be rich. And to boot, I do not agree with that overly simplistic approach to picking fruits and vegetables.
Why We Crave We've all had those undeniably strong "urges" for foods - especially chocolate, french fries and pizza - but why do we and what does that say about us? Reports have suggested that up to 97 percent of Americans experience strong and specific urges to indulge in foods, and for women, chocolate...
Disclaimer: The information provided here does not constitute medical advice. If you are seeking medical advice, please visit your healthcare provider or medical professional.
This article can be found at https://www.mynetdiary.com/blog.html