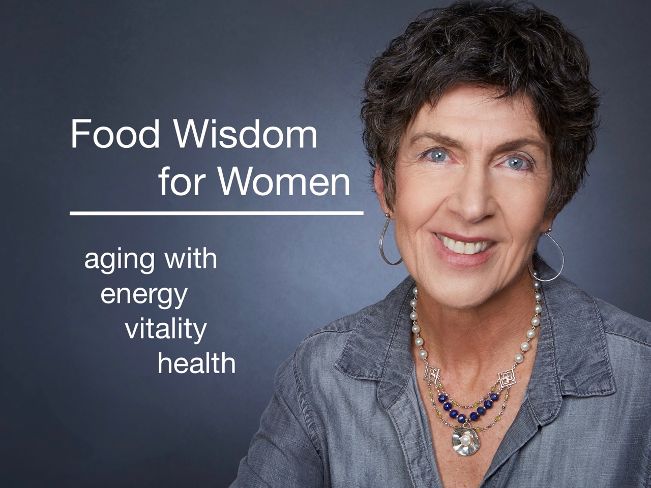 As we age, we gradually lose muscle mass. For older adults, this muscle loss can increase risk for falls and impact strength and fitness. As discussed in the new book "Food Wisdom for Women", many health experts now recommend higher protein intakes for this age group.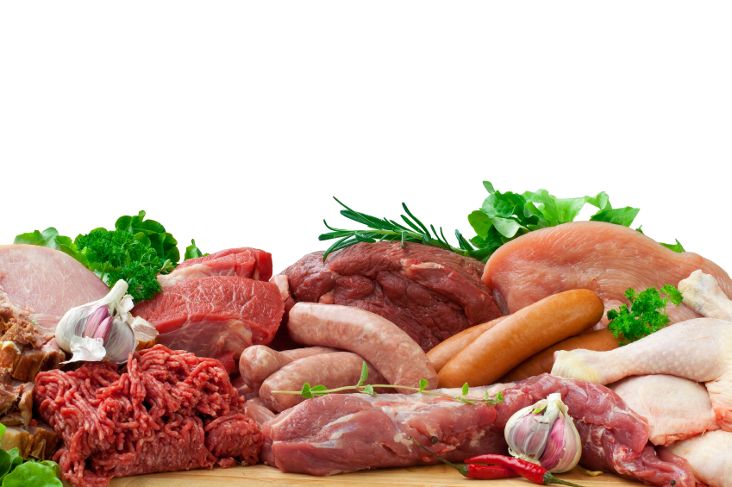 High protein dieters take notice: recent studies on mice and humans suggest high protein intake, as a percent of calories, significantly increases cancer mortality, and increases overall mortality.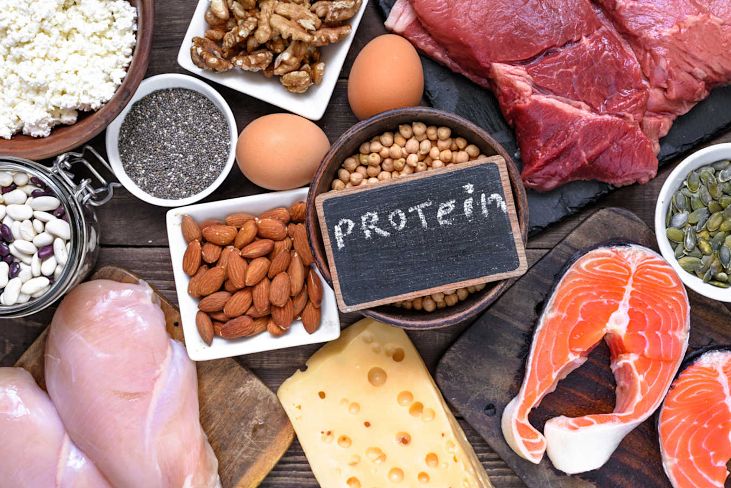 Is there evidence supporting a higher protein diet for weight loss and are you getting enough protein?
Guest Post for MyNetDiary by Jacque Maldonado MS, RD, CDE
Building muscle can seem like the Holy Grail for both athletes and people working on weight loss. The first and most essential ingredient is resistance training, also known as weight lifting, at least twice a week. Mix in a regular routine of cardiovascular exercise that includes some days of increased intensity. Fold in a recovery day and plenty of high quality sleep, and muscles receive the signals and rest needed to build up or at least not break down during weight loss.
The 'Skinny' on Protein Powders On Tuesday we posted an article on meal replacements and how they can be used to lose weight. Another recent study we found looked specifically at protein powders, so we thought we would share some of the highlights of this study since many people have questions about...
Healthy Proteins on a Budget Healthy eating is possible on a tight budget! You don't have to be a college student to benefit from cost-saving tips either. Here are three basic tips for cutting costs while still choosing nutritious protein foods (that is, your main entrée foods): choose less processed...
Are You Lactose Intolerant? Many people tell me that they won't drink milk because it gives them gas, cramps or diarrhea. They don't have a milk allergy, but the gut discomfort is enough to turn them off milk and most milk products. What they have is "lactose intolerance" - a relatively common condition...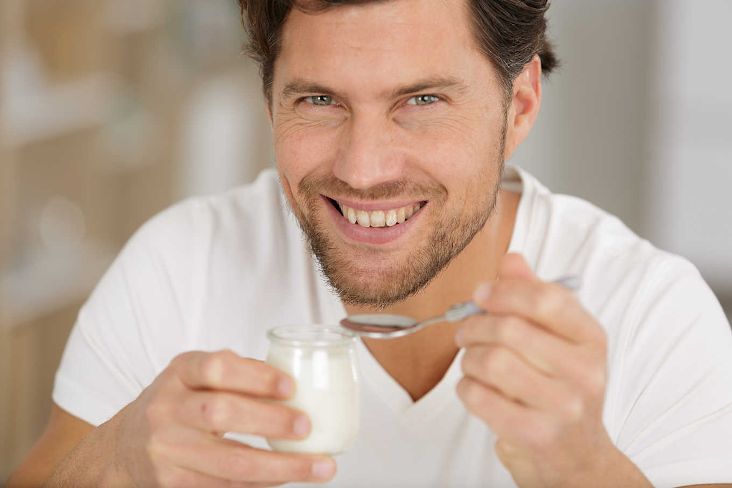 With the abundance of yogurts out there, have you wondered about which yogurt is best? What is the difference between Greek versus regular yogurt and which yogurt is best for health? Or perhaps yogurt is simply your sweet treat.
Supplements: Protein People often ask me about using protein supplements as part of their diet or exercise routine. Aside from cost, here are a few things to think about before you decide to pack in the protein powders. Protein supplements can being very useful when used to help promote growth and...
Disclaimer: The information provided here does not constitute medical advice. If you are seeking medical advice, please visit your healthcare provider or medical professional.
This article can be found at https://www.mynetdiary.com/blog.html