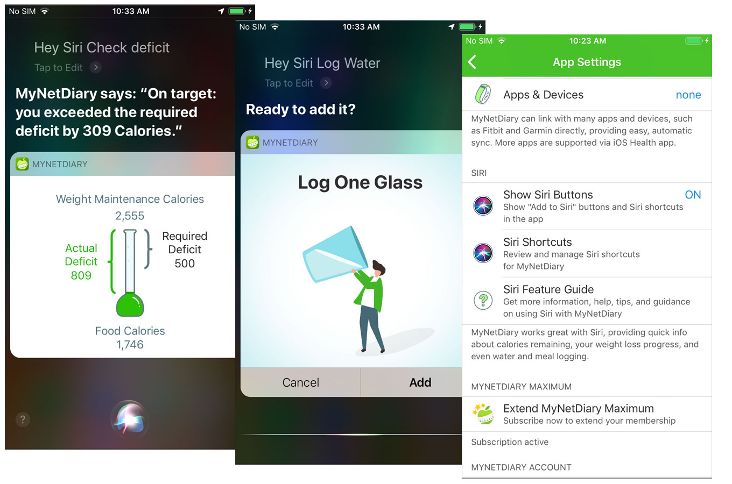 Are you using MyNetDiary's iPhone app? Then learn how to use Siri shortcuts for some common logging scenarios in MyNetDiary. Using Siri shortcuts means you can log certain things in MyNetDiary by using your voice instead of your hands. This feature is available for all iPhone apps, with or without Premium membership.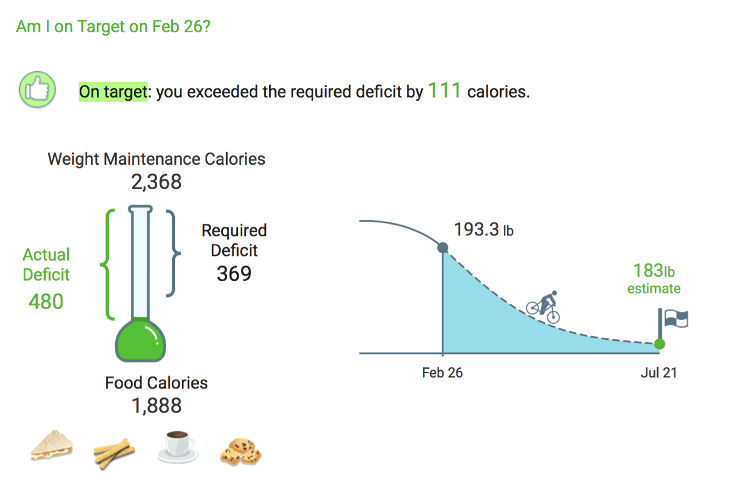 Dear MyNetDiary users, we have extended our web app with new Calorie Deficit diagrams. We need your feedback while working on the deficit diagrams for Android and iPhone. If your plan is to lose weight, please take a look at flask animation in web app's Daily Analysis section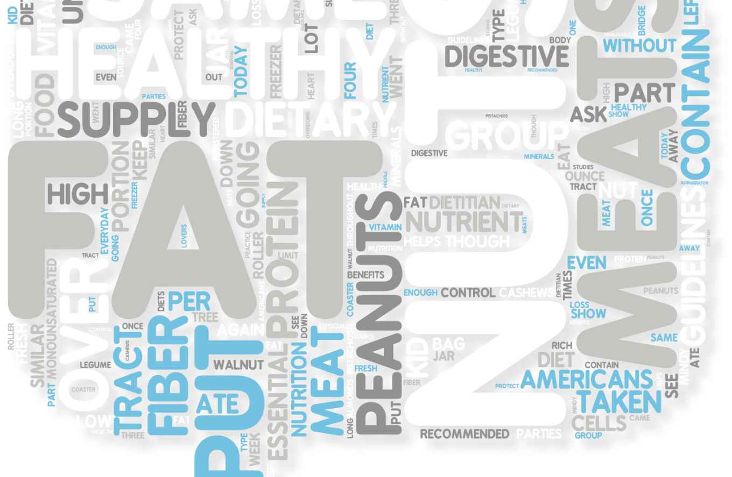 MyNetDiary will be updating recommended intakes for fat, cholesterol, and sodium to be consistent with the 2015 U.S. Dietary Guidelines for Americans. Read this blog to find out more!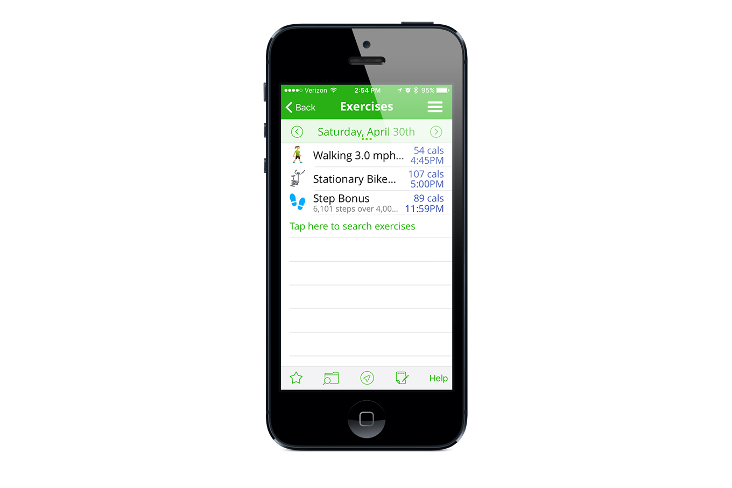 Learn about Step Bonus - a new and nifty feature for MyNetDiary members who have Premium subscription but do not link with FitBit, Withings, Jawbone, or Garmin activity trackers. Get "rewarded" for moving more than expected!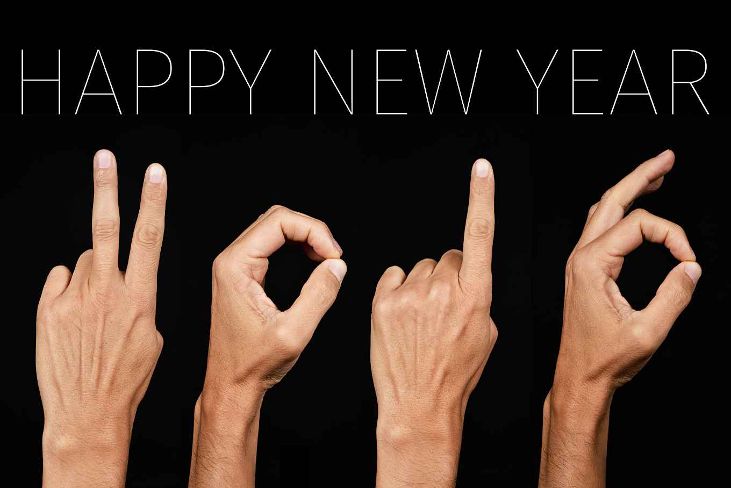 MyNetDiary wishes you peace, joy, happiness, and health for the New Year. Post includes a couple of helpful links.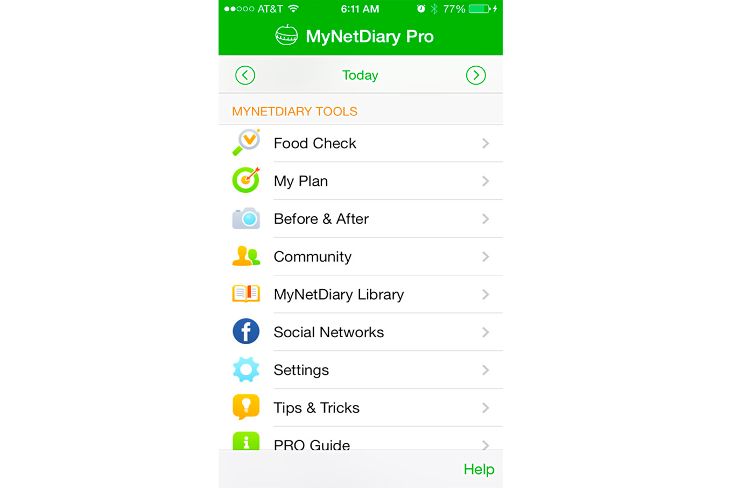 MyNetDiary releases new version of MyNetDiary PRO for iPhone that includes integration with iOS 8 HealthKit, Apple's newest health app that merges multiple health, calorie counter, and fitness trackers into one display.
We wish you and your families a Happy Thanksgiving!
MyNetDiary beats out over two dozen calorie counting apps to be shown as most effective in an independent study by UMass Medical School and published in the American Journal of Preventive Medicine.
Have a safe, happy Independence Day from MyNetDiary!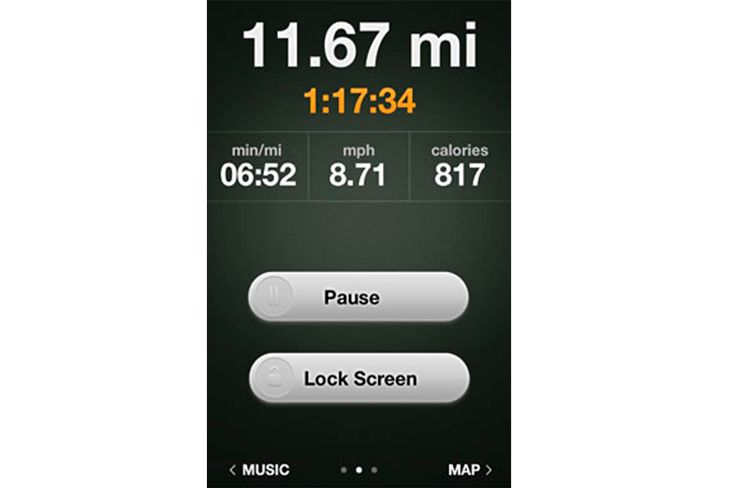 The new MyNetDiary GPS Tracker logs exercise and automatically syncs with your MyNetDiary account, or it can be used on its own for training runs, cycling, skiing, walking, or hiking.
We wish you a Happy & Healthy New Year! Here's to a new year with you at the reins. And as always, MyNetDiary is here to help you meet your health goals.
We hope you've had a wonderful holiday, everyone! Whether you choose to track or not, MyNetDiary is here to support you 24/7. Enjoy.
It happens that it's 13 weeks from October 1 to the last Friday in December. What better time than now to challenge yourself with a health goal and get a big leg up on your New Year's resolutions!
Popular Blog Posts at MyNetDiary - Did You Miss Them? Since MyNetDiary started a blog in August 2010, there have been 214 posts published on topics related to healthy eating, physical activity, and weight control. There are two regular blog writers, myself (a registered dietitian and diabetes educator)...
MyNetDiary Launches Diabetes Tracker for iPhone The easiest and most comprehensive mobile diabetes tracker has arrived and is combined with the most powerful food database MyNetDiary, a comprehensive food diary and calorie counter with online and mobile app services, just announced the release of its...
MyNetDiary Mid-Year Check-In – Success Stories Now that 2012 is half over, we would like to hear from our members about how their journeys are progressing. We are asking that members who would like to share their stories and have them featured on our blog, please send in your responses to the questions...
LATEST NEWS: MyNetDiary Adds Diabetes Tracking Service to Its High-Performing Lineup of Weight Management Tools MyNetDiary , a comprehensive food diary and calorie counter with online and mobile app services, announced its new Diabetes tracking service available to Premium members.
MyNetDiary Integrates with Withings Devices Popular calorie counter and diet tracker now works wirelessly with Withings body scale and blood pressure monitor MyNetDiary, a comprehensive food diary and calorie counter with online and mobile app services, announced its integration with two popular Withings...
Do No Harm! MyNetDiary Supports Healthful Eating Behaviors After reading Tumblr's updated Community Guidelines , I was intrigued (and relieved) that they highlighted that Tumblr is not for the "promotion and glorification of self-harm." This opens a timely door to discussion about eating disorders,...
Happy Holidays from MyNetDiary! The MyNetDiary team would like to extend a warm and thankful "Happy Holidays" to all our members out there. We know you worked hard this year on your goal, and we're proud to have helped in the ways we do.
Vote for the Winning "MySuccess with MyNetDiary" Video! Earlier this year, we put together a cool opportunity for our members to share with the world their weight loss success using MyNetDiary. Submissions came in and now we have three videos for you to choose from.
"MySuccess with MyNetDiary" Video Contest Starts Tomorrow! Win an iPad 2! It's no April Fools joke, MyNetDiary is ready to give one lucky winner a brand new iPad 2 ! We've asked our members to come up with a 2-minute inspirational video, sharing with the world their story of...
It's a Blogger's World: How You Can Share Your Success No doubt that bloggers blog about everything, from the weather to politics to what they ate for breakfast. And many can be interesting to read and to follow, especially the last one! Many of you may have your own blogs, and we would...
MyNetDiary's consulting Registered Dietitian, Kathy Isacks, appeared on Lifetime Network's award-winning "The Balancing Act" morning talk show today and shared how easy and fast using MyNetDiary can be for tracking calories and exercise and losing weight.
The Every-Once-And-A-While Weigh-In We at MyNetDiary love to hear from our members. Whether it's in the form of reviews for our iPhone , iPad , Blackberry or Android apps, the updates you share with us on our Facebook page, or the discussions you participate in on our Forum , we value your suggestions...
MyNetDiary Releases Calorie Counter PRO for Android Following the course laid down by the elegant and easy-to-use diet apps for iPhone, iPad and Blackberry, MyNetDiary released a comprehensive and instant calorie counter for Android owners. Just like when using MyNetDiary.
Be a Success Story TonyBinDC "Before" and "After" Since over 500,000 people have used MyNetDiary since we launched in 2007, there have been several inspiring success stories from individuals who not only committed to changing their daily food choices, but they shared their journeys with us along the...
Welcome to the MyNetDiary Blog - The Inside Scoop on Food, Fitness and "Fun"ctionality Launching the MyNetDiary blog gives us the opportunity to share news, information, stories and behind-the-scenes looks into what makes MyNetDiary the first choice for over 500,000 people striving to meet...
Disclaimer: The information provided here does not constitute medical advice. If you are seeking medical advice, please visit your healthcare provider or medical professional.
This article can be found at https://www.mynetdiary.com/blog.html